My Blog
Posts for: April, 2015
By South Shore Children's Dentistry
April 24, 2015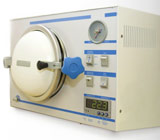 It's rare now to encounter a news story about an infection spreading among a group of dental patients — a rarity thanks to the development of standards and procedures for infection control. As these standards have improved over the last few decades, the prevention of infection stemming from dental treatment has become more effective and easier to perform.
Like other healthcare providers, dentists are held (and hold themselves) to a high legal, moral and ethical standard to stop the spread of infection among their patients, and both governmental authorities and professional organizations mandate safety procedures. The United States Center for Disease Control regularly publishes recommendations for disinfection and sterilization procedures for all healthcare providers and facilities, including dental clinics. Dental and medical licensing bodies in each U.S. state also mandate control procedures and have made continuing education on infection control a condition of re-licensure.
For both medical and dental facilities, blood-borne pathogens represent the greatest risk of infection. These viral infections spread through an infected person's blood coming in contact with the blood of an uninfected person, via a cut or a needle injection site. One of the most prevalent of these blood-borne diseases is hepatitis. This disease, which can severely impair the function of the liver and could be fatal, is caused by either of two viruses known as HBV and HCV. Any medical facility that encounters blood through needle injection or surgical procedures (including blood transfusion and surgical centers, and dental offices) must have a high degree of concern for controlling the spread of hepatitis and similar viral diseases.
Infection control protocols cover all aspects of potential exposure, including protective wear for workers and patients, proper disposal of contaminated refuse and disinfection of instruments and facilities. These comprehensive procedures not only keep patients safe from viral exposure, they also protect healthcare providers who experience greater exposure and risk for infection than the patients they serve.
Thanks to this strong emphasis on infection control, your dental visits are reliably safe. If you do have concerns, though, about the risk of infection during a dental visit, please let us know — we'll be happy to discuss all we do to protect you and your family from infection.
If you would like more information on infection control, please contact us or schedule an appointment for a consultation. You can also learn more about this topic by reading the Dear Doctor magazine article "Infection Control in the Dental Office."
By South Shore Children's Dentistry
April 09, 2015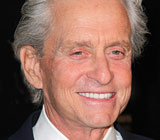 Actor Michael Douglas shocked TV audiences across the country when he announced on the David Letterman Show in 2010 that he has stage IV oral cancer. Fortunately, the cancer had not spread and his radiation and chemotherapy treatments were successful. This year, Douglas teamed up with the Oral Cancer Foundation to warn others about the dangers of the disease and the importance of early detection. In particular, he wants younger people to know that even if they don't smoke and drink a lot, as he admitted to Letterman that he did, they are still at risk.
As Douglas states in a PSA he made with the foundation, "the fastest growing segment of the people developing oral cancers are young, non smokers." That's due to a strain of the Human Papilloma Virus known as HPV16 that can be transmitted through oral sex. So it's important to avoid risky sexual behaviors and to be screened regularly for this devastating disease that claims one life every hour in the U.S., according to the Oral Cancer Foundation.
An oral cancer screening is a simple visual and tactile exam done right here at the dental office. We will feel your neck for lumps and inspect your lips and all inside surfaces of the mouth, including the back of your throat, for any suspicious signs. If any are found, a biopsy (laboratory analysis of a tissue sample) can be ordered.
Most oral cancers are "squamous" (small scale-shaped) cell carcinomas that occur in the lining of the mouth and are often preceded by recognizable changes (lesions) of the oral membranes. White or red patches begin to form in the pre-cancerous stage, and as the cancer develops, a non-healing ulcer may appear. If you notice any such changes in your mouth, please let us know.
Michael Douglas ends his PSA with the following plea: "So please, the next time you visit your dentist or your medical doctor, ask for this simple screening. Finding oral cancer in its earliest stages may save your life." We agree, which is why we always perform this screening during your regular dental check-up. If it's been a while since your last appointment, please come in and see us.
If you would like more information about oral cancer, please contact us or schedule an appointment for a consultation. You can learn more about the disease in the Dear Doctor magazine article "Oral Cancer."